Residential Real Estate
Easy, fast, and reliable real estate APIs.
LightBox Residential Real Estate solution provides a complete property solution to drive your applications. This solution contains a national property assessment dataset, historical property sales, historical tax, historical assessed value, property boundaries, structure boundaries and a robust geocoding API both forward and reverse. Our APIs are Bing and/or Google map control friendly and through our services you will always access our most up-to-date information.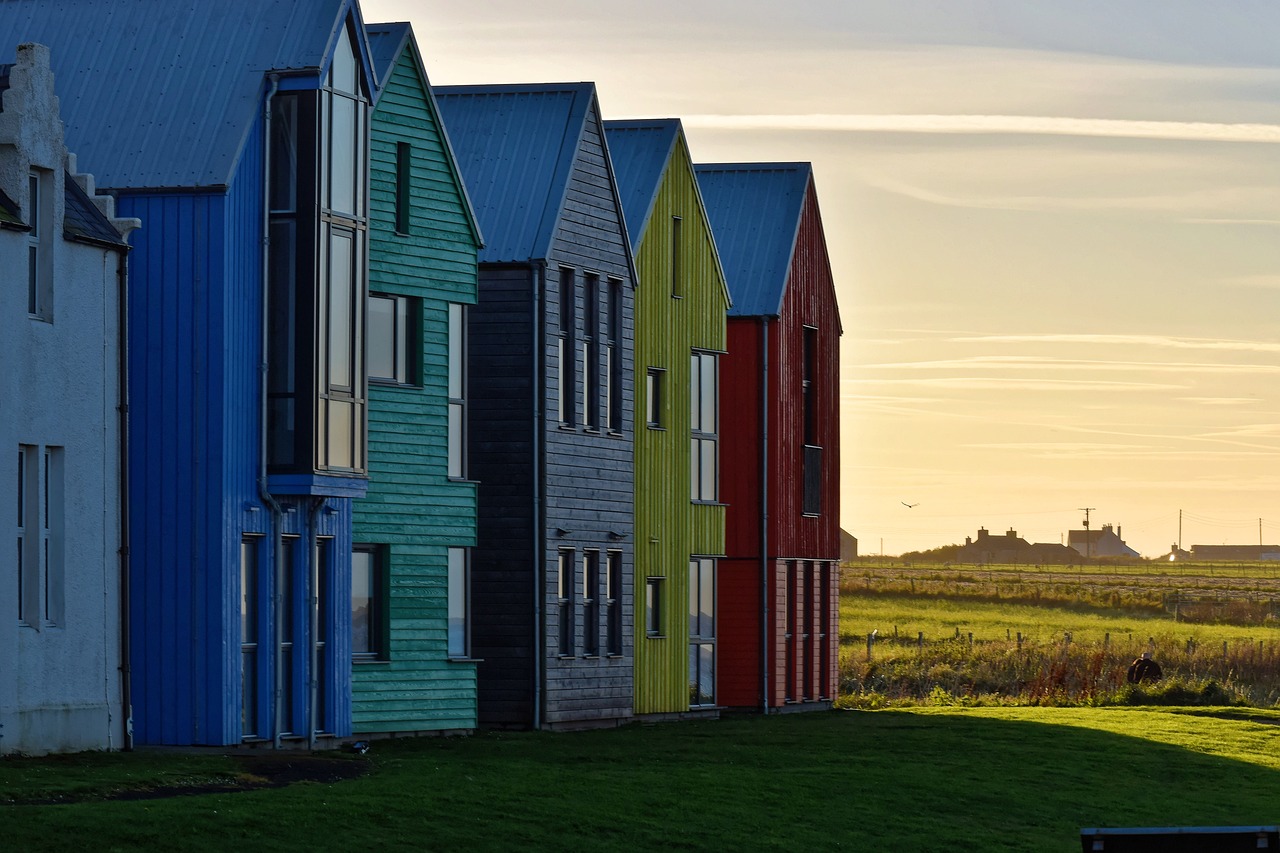 SmartFabricSM
A robust address universe, with the highest locational accuracy, linked to rich attribution, to solve your business needs.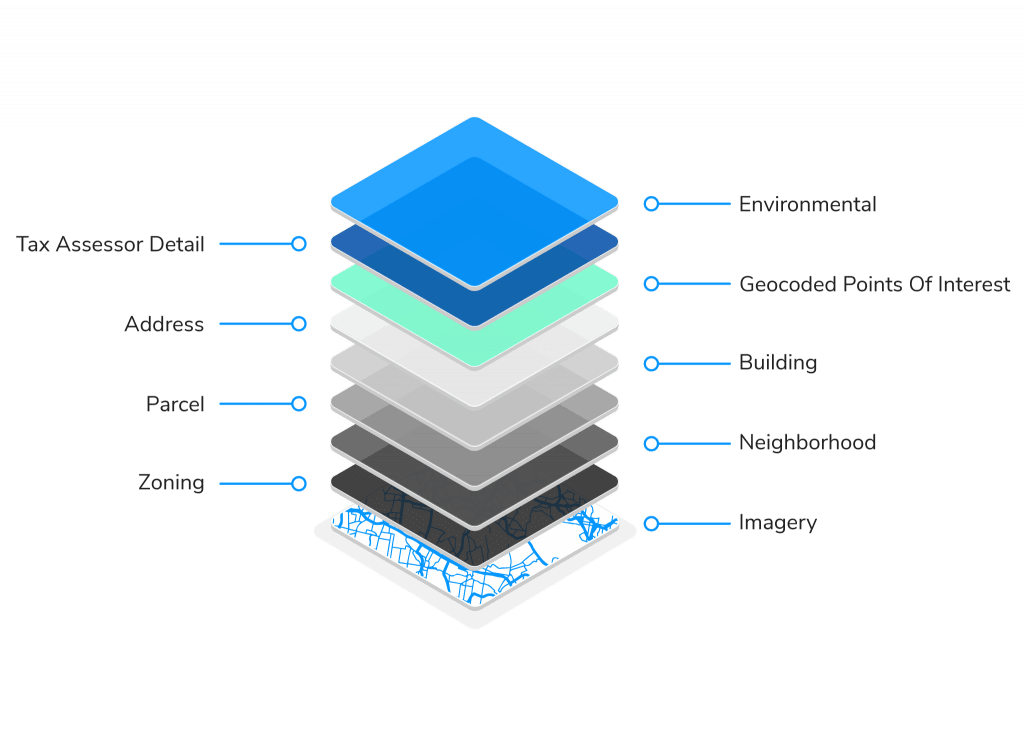 Access to the most reliable location and property data, including parcels, building footprints, addresses, tax and deed data, zoning information, residential and business usage, business unit counts, and more. 
Built on a consistent data model for straightforward data onboarding and integration.
LightBox uses over 5000 data sources to continuously deliver high-accuracy data for all 50 states, Washington D.C, and U.S. territories.
Solves for needs that require a high level of fidelity and location accuracy over a large area, including rural regions.
Largest nationwide collection of parcel boundaries and building footprints, as well as secondary addresses for both residences and businesses.
APIs built for Residential Real Estate
LightBox's experience helps you integrate property, parcel, and robust geocoding into your workflows.
Full Public Records Database - Full public records database with data on all property types. It includes data such as building characteristics, lot characteristics, ownership, and sales transfers.
Understanding the Neighborhood - Our Location APIs includes hazards, such as flood, the national risk index from FEMA, as well as comprehensive demographics data including age, gender, income, education level and more.
Historical Records - We maintain more than 25 years of historical sales transactions. We also carry 10 years of property assessment and tax information. Sales include FSBO's, as well as listed sales, so you have the full universe in your area. 
Solving the Geocoding Problem in a Different Way - We carry more than 250 million U.S. addresses that are linked to our parcel, property, and building footprints data through a reliable, persistent ID. A common problem with modern geocoders is not finding 100% of the properties sought. This occurs frequently with new construction, especially large lots where the point does not land on the house. We have the ability for your agents to place the geocode and save that back to your geocoding instance, thus adding value to your solution.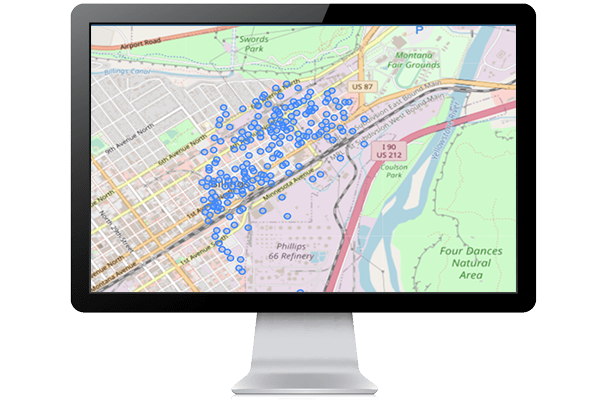 Benefits of using LightBox APIs within your workflows
Secure, lightweight, powerful APIs that are available 24/7.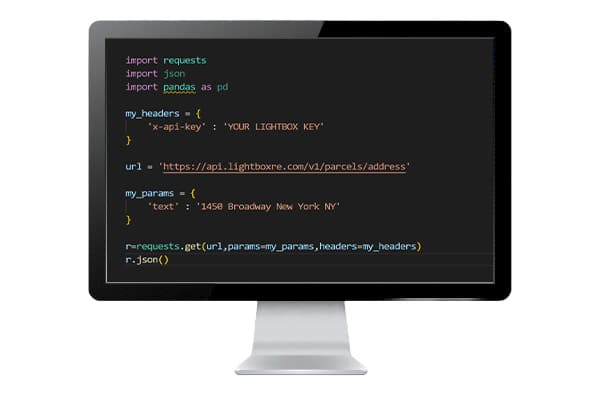 Access to the SmartFabric universe through easy-to-implement RESTful APIs.
Free up your data team to optimize their time and let LightBox do the heavy data processing, normalization, and management of core datasets.
Connectivity is built into the LightBox APIs using the LightBox IDs.
Continuous access to the most current data available.
Add SmartFabric data to your mapping applications.
APIs included with the SmartFabric Residential Real Estate Solution
Access to the LightBox core APIs to support your real estate needs.
Geocoder API
The LightBox Geocoder enables connections from an address to the SmartFabric record.
The geocoder identifies how well it matched to the input address with a multi-factor confidence score, allowing your application to be confident in the address it returned.
Not only will the LightBox Geocoder return the coordinates, it also returns a precision code that identifies how accurate the location is (rooftop, parcel centroid, etc.).
Connectivity is built into the LightBox Geocoder. Each response will include LightBox IDs that link back to parcels, assessment, structures, and location data. 
The autocomplete endpoint makes type-ahead easy for your end users.
Reverse geocoding is supported. If you have a point location rather than an address, we will return one or more addresses that are closest to that point location.
The response includes the parsed address components, along with the address, city, state, and country. 
Parcels API
API endpoints work with the SmartFabric Parcel layer.
Access to the parcel boundary and key parcel attributes.
Understand the complete lot(s) with adjacent ownership search.
Identify a parcel using a geometry, address, or any one of the LightBox IDs.
Add parcel boundaries and interactivity to your mapping applications.
Assessments API
API endpoints work with the SmartFabric Assessment layer. 
Access to ownership, address, building characteristics, zoning, lot size, sales information, and much more.
Identify an assessor record using a geometry, address, or any one of the LightBox IDs.
Add assessment points and interactivity to your mapping applications.
Addresses API
API endpoints to work with the SmartFabric address layer.
Access the complete address universe that fuels the LightBox Geocoder.
The ability to ask for all the addresses that are related to a parcel, structure, or assessment record.
Understand if the address is a business or a residence, or if it is primary or a secondary address.
Add address points and interactivity to your mapping applications.
Connectivity is returned with LightBox IDs from the parcel, structure, and assessment records related to the returned address.
Structures API
API endpoints work with the SmartFabric Structure layer.
Return all structures that are on a parcel, assessment, or address using any one of the LightBox IDs.
Return ground elevation, building height, square footage, and the geometry that makes up the first-floor footprint.
Add structure polygons and interactivity to your mapping applications.
Additional APIs that can be added to your subscription
Supporting APIs help to further realize the residential real estate potential.
Geocoder Extension API
With the Geocode Extension APIs, custom addresses can be added to your address pool. This allows a MLS to add addresses that are new construction, that do not exist, or update the pin placement of known addresses to be used on the next geocode call.
Custom addresses are only available in your account. LightBox and other companies do not have access to custom addresses that are added to your dictionary.
These addresses can now be made available to your entire organization.
Zoning API
Gain a more complete picture of parcel data with deeper data from one source.
Zoning code, floor area ratio, setback requirements, building height, and more.
Each zoning records returns a URL back to the municipality's ordinance.
Demographics API
API endpoints work with the our Demographics layer.
Attributes include, age, race, college attainment, consumer spending, and much more.
Return demographic records by point and radius.
Add Demographic polygons and interactivity to your mapping applications.
Transactions API
API endpoints work with the our Sales Transaction layer.
Access to up to 30 years of sales transactions at the property level. Years are continually added as time goes on.
Attributes include buyer, seller, price, date, deed type, lender, and loan information, among others.
Contains both arms-length and non-arms-length transactions.
Historical Tax API
API endpoints work with our Historical Tax layer.
Attributes include year and taxes paid at the property level.
Ten years of data and growing every year.
A great way to forecast future tax increases.
Historical Assessed Value API
Assessed value at the property level effects the tax owed on a property. 
Attributes include assessed land value, assessed improvement value, assessed total value, and the year in which the property was assessed.